We're so excited to announce that Qgiv's Customer Experience Team was presented with a Silver Stevie® Award in the Customer Service Department of the Year category in the 15th annual Stevie Awards for Sales & Customer Service.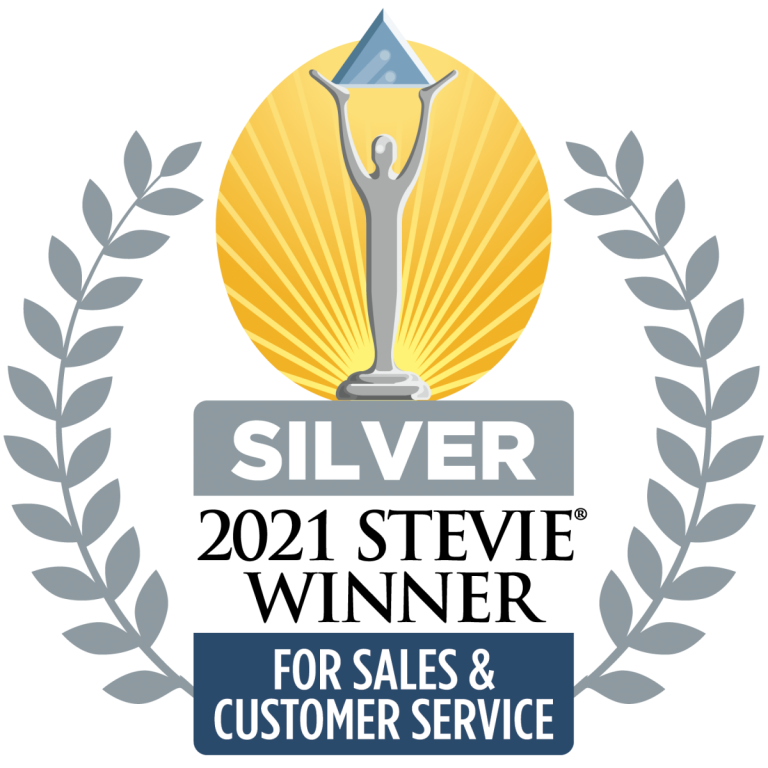 The Stevie Awards for Sales & Customer Service are the world's top honors for customer service, contact center, business development and sales professionals. More than 2,300 nominations from organizations of all sizes and in virtually every industry, in 51 nations, were considered in this year's competition.
Winners were determined by the average scores of more than 160 professionals worldwide on nine specialized judging committees. Entries were considered in more than 90 categories for customer service and contact center achievements, including Contact Center of the Year, Award for Innovation in Customer Service, and Customer Service Department of the Year.
Qgiv's Customer Experience (CX) team meets and exceeds the expectations of their nonprofit clients through proactive outreach, free and unlimited support and training, and a deep-rooted passion for client success that's evident in every interaction. The team's efforts are reflected in a customer satisfaction score that has not dipped below 98% in the last five years.
"Having the opportunity to learn and grow with our clients over the years has been incredibly rewarding. The growth of our team from day one has consistently been focused on our clients' experience and success, implementing programs and tools that better serve them," said Jennifer Mansfield, vice president of customer experience at Qgiv. "Our passion for the success of the nonprofits we work with is fueled by the passion they show us every single day. They're making an indelible mark for the better on the world, and we are fortunate to be a part of their journey."
Read the full press release about the Silver Stevie Award by clicking the link below.