Once again, we owe a huge thank you to our clients who left reviews for our software on G2 and FeaturedCustomers! Verified client reviews on both of these sites secured multiple awards for Qgiv's nonprofit fundraising software and Customer Experience team.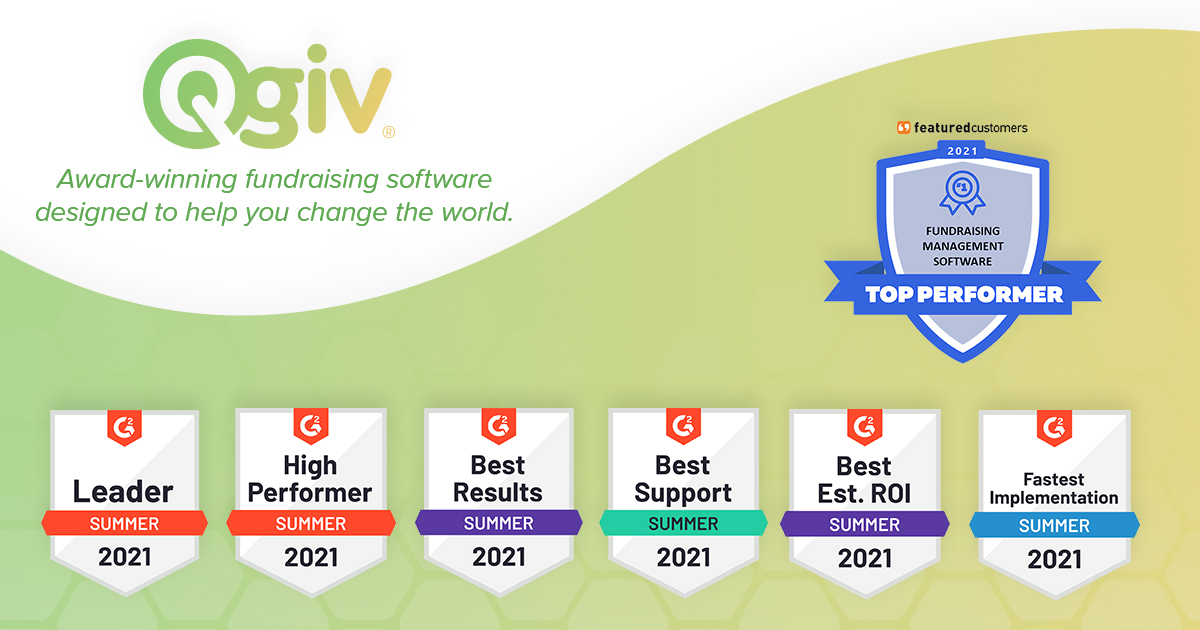 In G2's fundraising software category Qgiv received the Best Results overall award, Best Support, Overall Leader, Momentum Leader, High Performer Mid-Market, Best Estimated ROI, and Fastest Implementation.
In addition to the accolades given by G2, FeaturedCustomers has included Qgiv in their Spring 2021 Fundraising Management Software Customer Success Report as a Top Performer. Of the vendors listed in the FeaturedCustomers' Fundraising Management Software category, only 18 met the minimum requirements to be considered for the customer success report.
"We continuously strive to deliver high quality fundraising software to our nonprofit clients that is flexible, scalable, and easy to use," said Todd Baylis, CEO and Co-Founder of Qgiv, Inc.
"We're incredibly honored by this distinction and appreciate our clients for once again recognizing our digital fundraising tools and the value our software provides."
To learn more about these G2 and FeaturedCustomers' awards, read the full press release below.